Unrivalled Expertise In Easy Read Design, Innovation and Production!
With over 10 years experience producing high quality information, we deliver industry leading results in formats that meet the needs of your target audience. Learn about the wide range of solutions we can produce for you below, and don't forget that we also specialise in niche projects which can be tailored to your requirements!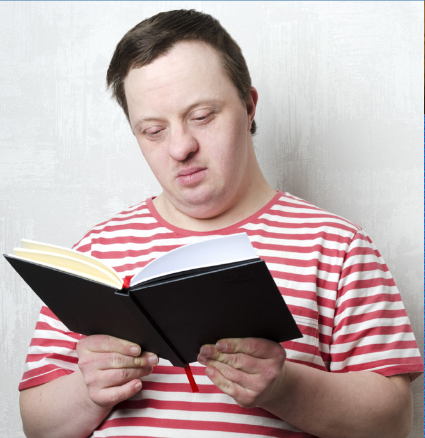 Easy Read Documents
We can support in the planning, design, production and content for all forms of Easy Read Document.
Do you need to put information into the correct format?
We design documents that meet the needs of your target audience.
Our designs are inclusive, accessible and person-centred.
We work in a person-centred manner, ensuring that user-involvement informs the final document.
Looking For Online Easy Read Training?
Choose between either a half-day or full day of training, delivered either face-to-face or remotely if you prefer.
Examples of Easy Read Documents That We Can Produce:
Executive Reports and Summaries.
Accessible Questionnaires.
Inclusive Consultations.
Easy Read Information Sheets.
Person centred documents.
Plain Language Policies.
Easy Read Guides.
Summary Strategy Documents.
You can view a sample of completed projects within our portfolio
here
.
Trusted By Organisations Of All Sizes
As an established and trusted provider to government and private organisations, EasyRead.info specialise in presenting information in formats suitable for harder to reach audiences.
Documents
We can produce easy to read, plain language documents, in all formats.
Consulting
Training
Compliance

We operate to high professional standards.
We have established sector specific experience.
We work with design & production experts.
Areas of expertise include:
Easy Read documents such as: Reports, Summaries, Questionnaires, Agendas, Minutes, Flyers, Reports, Forms, Contracts, Tenancy Agreements, Resources, Newsletters.
Online and Digital Easy Read Websites, Social Media, Online Content, Online / Digital Formats, Online Forms, Web-based Consultations, Easy to Read Subtitles, Accessible Design, Audio Versions, Mobile Friendly Accessibility and Inclusion.
Bespoke and Niche: The nature, breadth and scope of work undertaken enables us to work and support with niche and one-off projects as required.
Contact Us & Find Out More: