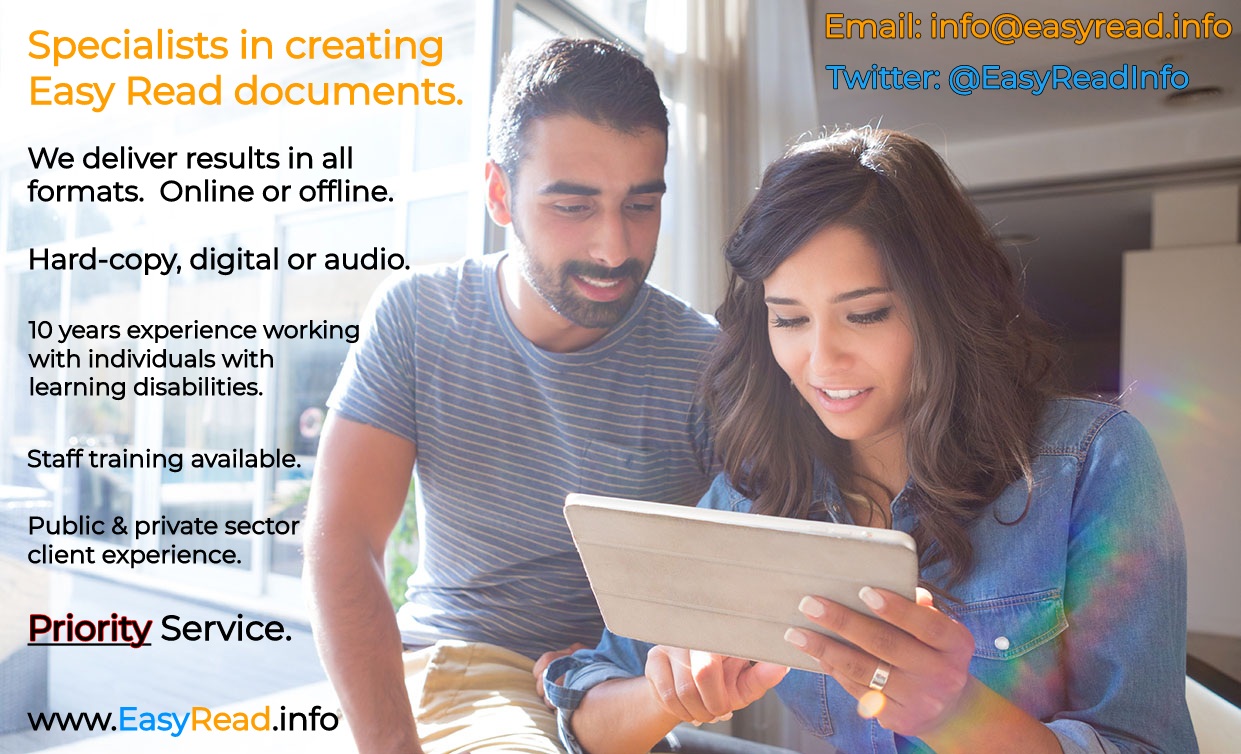 As an established and trusted provider to government and private organisations, EasyRead.info specialise in presenting information in formats suitable for harder to reach audiences.
We have extensive experience in the fields of Disability, Design & Compliance.

Documents
We can produce easy to read, plain language documents, in all formats.
Consulting
We can give your organisation person-centred practices, resources and solutions.
Training
We can train your staff to work in an accessible & inclusive way.
Compliance
We can make your organisation legally compliant & observe best practice.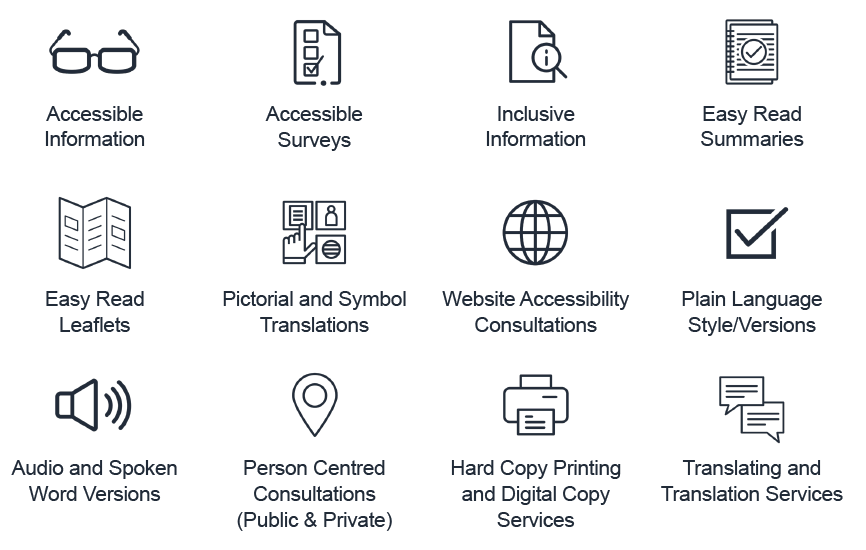 We deliver niche and bespoke projects.
We operate to high professional standards.
We have established sector specific experience
We work with design & production experts.
Looking for training?
We can train your employees to communicate clearly and effectively to your audience.

We design bespoke training, around your needs that is tailored to your target audience.
Our work includes:
Easy Read documents such as: Reports, Summaries, Questionnaires, Agendas, Minutes, Flyers, Reports, Forms, Contracts, Tenancy Agreements, Resources, Newsletters.
Online and Digital Easy Read Websites, Social Media, Online Content, Online / Digital Formats, Online Forms, Web-based Consultations, Easy to Read Subtitles, Accessible Design, Audio Versions, Mobile Friendly Accessibility and Inclusion.
Bespoke and Niche: The nature, breadth and scope of work undertaken enables us to work and support with niche and one-off projects as required.